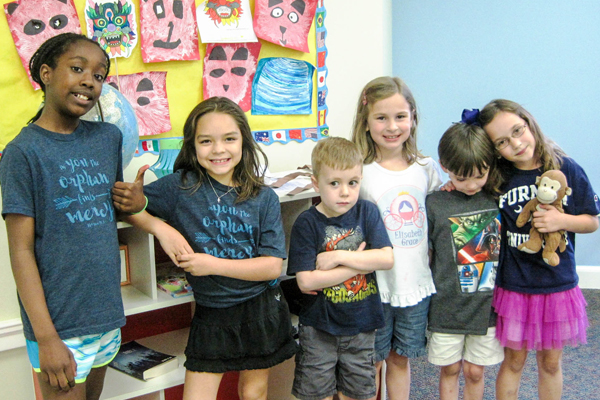 Sunday Bible Study
Every Sunday at 9:00am, our children meet with other children their age to dig deeper into God's Word. Click here to learn more about our Sunday Bible Study groups.
Bible Drill
Our Bible Drill class on Sunday nights is going strong. Judith Cooley is leading the older elementary group and Katherine Weakley is leading the younger group. This time is an excellent source for children to learn new skills and get into God's Word.
Music & Missions
Our Music group, led by Lindsay Lyon, meets on Wednesday nights at 6:00. The Word of God tells us in Psalm 150:6, "Let everything that has breath praise the Lord," and that is what these precious children are doing. They are learning that real worship comes from the heart as they sing praises to our Lord Jesus.
Our Missions group, led by Katrina Dennis, meets on Wednesday nights at 6:30. The children are learning about missions not only around the world but also right here in our own area.